A BOOK ABOUT HANDS è un libro e un progetto internazionale indipendente che coinvolge 47 artisti da 13 nazioni e che ospita immagini, di pubblico dominio, provenienti da grandi musei e collezioni in giro per il mondo. Grazie alla loro generosità abbiamo messo insieme una collezione spettacolare di immagini di mani.
Questo progetto ha già incassato recensioni eccellenti da parte di artisti affermati e collettivi creativi da tutto il mondo ed è riuscito ad ottenere la collaborazione della storica tipografia Bandecchi & Vivaldi, artigiani della stampa dal 1923. Insieme a loro, abbiamo realizzato le prime tre bellissime copie del libro e siamo pronti per andare in stampa con la prima edizione limitata di A BOOK ABOUT HANDS.
—
A BOOK ABOUT HANDS is a book and an international and independent project involving 47 artists from 13 different countries and it hosts images of public domain coming from many museums and collection around the world. Thanks to their generosity we put together a funny, original, sophisticated and spectacular collection of images portraying hands.
This project has already obtained excellent reviews from prominent artists and creative collectives around the world. We also gained the collaboration of the historical printing company Bandecchi & Vivaldi, distinguished in Italian craftsmanship since 1923. Together, we realized the first three copies of the book and now we are ready to print the first high quality limited edition of A BOOK ABOUT HANDS.
—
Artisti, Musei e Collezioni
Artists, Museums and Art Collections
United States, Canada, Argentine, South Africa, Australia, Brazil, China, England, Spain, Sweden, Germany, France and Italy.
—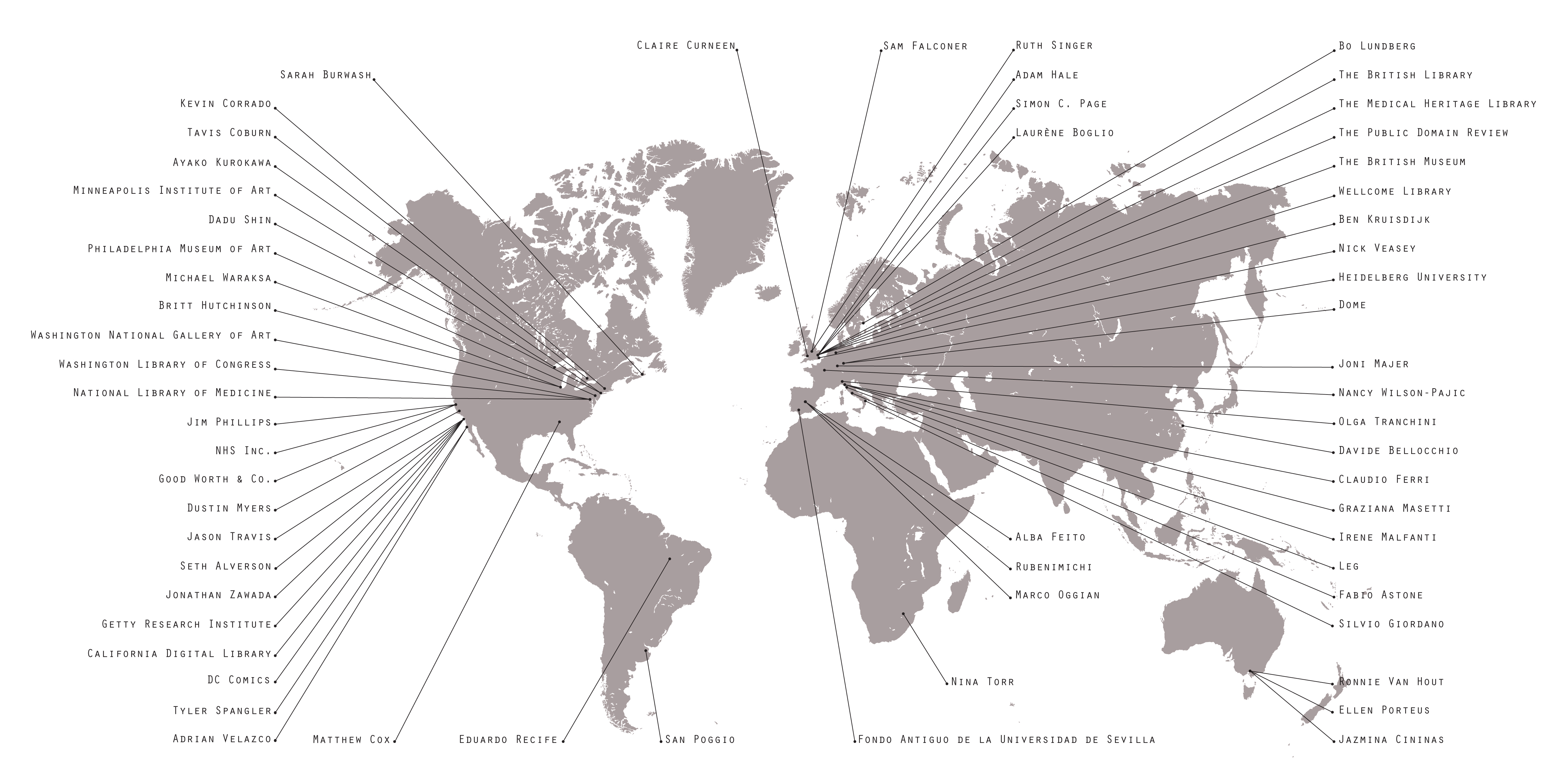 —
The Book | Il Libro
Hardcover canvas wrapped with 
Cialinen 2037
 by the 
Manifattura del Seveso
 (certification FSC), debossed drawing in front cover | Freelife Vellum Paper 170g (certification FSC) | 108 pages | 8,66×8,66 in – h 0,79 in | Language: English – Italian | Limited edition to 500
 —
Copertina cartonata, fasciata con tela Cialinen 2037 della Manifattura del Seveso (certificata FSC), disegno impresso in copertina | carta Freelife Vellum 170g (certificata FSC) | 108 pagine | 22×22 cm h 2 cm | Lingue: Inglese – Italiano | Edizione limitata di 500

—
 —
What artists say | Cosa dicono gli artisti
"This looks fantastic! Love the design and there are some really great pieces in there." 
"The book looks awesome!! I love it."
"Wow, oh my god this book is so nice! Well done it looks great!"  
"What a gorgeous compendium of hands!"
"La copertina è bellissima e anche la selezione di foto ed illustrazioni, complimenti." Fabio Astone 
"I think it is stunning. Simply wonderful."
"It is awesome!"
Marie Ricci for NHS
"Looks great!!!"
"Bellissimo! Tutto perfetto e non vedo l'ora di vederlo fisicamente 🙂 Ottimo lavoro, davvero!"
"Beautiful! Congrats for the selection and the project, the book looks awesome!"
"Book looks really great!"
"Looks absolutely beautiful!!!"
"Ho apprezzato molto il libro. Sfogliando una pagina dopo l'altra non sai che cosa aspettarti e questo rende la lettura una bella esperienza."
"BOMBA. Tutto perfetto, non vedo l'ora di tenerlo tra le MANI."
"The book looks amazing. Everything looks great"
"The book is really cool. We think it looks perfect."
"BELLISSIMO!!! Troppo troppo bello. Bravissimi. Una bomba vera. Stupendo."
"The book looks very nice and can't wait to receive our copy."
"It is a good project!"
"Looks great."
"La selezione che avete fatto è fotonica!"
"Just looked through the entire book! So interesting 🙂 There's so many images I've never seen before."
"It looks all good and beautiful. I am happy to be part of it!"
—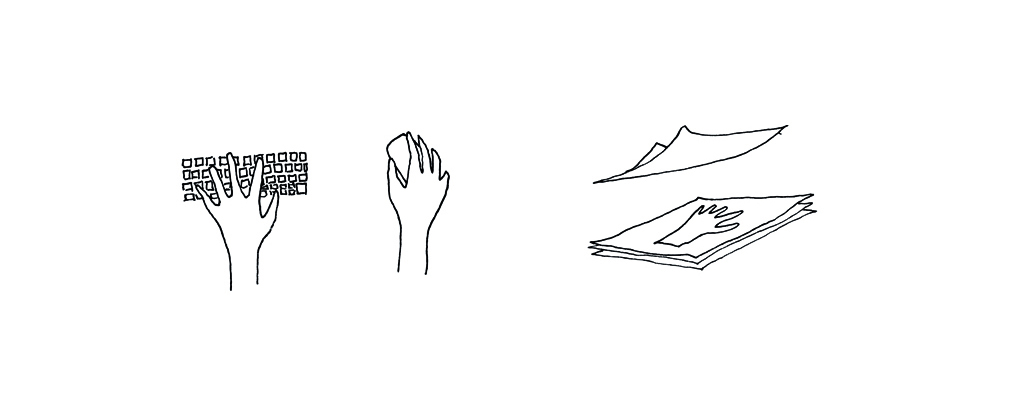 —
Come è nato questo libro
L'idea del libro è nata su Pinterest. Michela Brondi, graphic designer, illustratrice e scenografa, è l'autrice che ha selezionato le immagini per A BOOK ABOUT HANDS, scegliendo le migliori dalla sua bacheca "Hands", che raccoglie circa 700 fantastiche immagini di mani.
—
How this book was born
The first idea came from Pinterest. Michela Brondi, graphic designer, illustrator and set designer, is the author who selected the images for A BOOK ABOUT HANDS picking up the best of her board Hands pinned with around 700 amazing images of hands.
—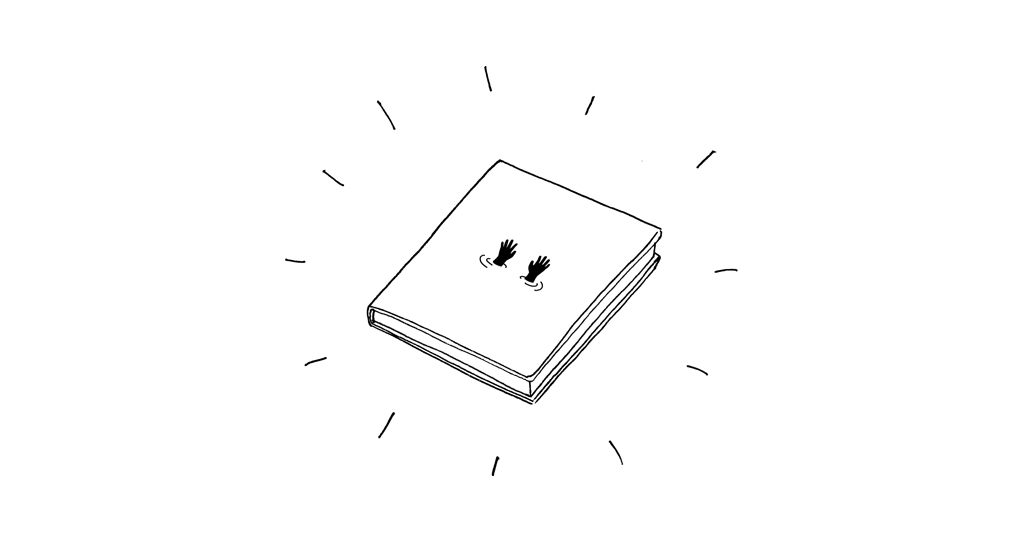 —
Come è nato questo progetto
La grande ricerca
Durante circa sei mesi di ricerca, ci siamo fatti strada attraverso una giungla di links, indirizzi di posta elettronica, blogs, siti, per rintracciare gli autori o gli aventi diritto delle immagini. Quindi abbiamo cominciato a raccontare alle persone, che via via conoscevamo, quello che intendevamo fare: un libro bellissimo, libero e indipendente, capace di meritarsi la possibilità di essere stampato e conosciuto in tutto il mondo.
Le prime tre copie
Dopo una progettazione che è durata diversi mesi e grazie all'attenta collaborazione di Marco Macelloni, manager di Bandecchi&Vivaldi, siamo riusciti a realizzare le prime tre bellissime copie del libro e ora siamo pronti per andare in stampa.
E' un'edizione preziosa con la tela migliore, la carta migliore e il disegno in copertina impresso con il cliché.
E' un libro bellissimo per lo straordinario gruppo di artisti che hanno accettato di partecipare. A loro va il nostro ringraziamento finale.
—
How this project was born
The long search
In six months of research, we threaded our way through a jungle of links, email addresses, blogs and websites, trying to trace out authors or right holders on images. Then we started to tell people we contacted what we had in mind: a beautiful, free and independent book, deserving to be published and known everywhere.
The first three copies
After a planning that lasted several months and thanks to the careful collaboration of Marco Macelloni, Bandecchi&Vivaldi's manager, we realized the first copies of the book.
It's a precious edition, with the best canvas, the best paper and debossed drawing in front cover.
It is a wonderful book for the extraordinary group of artists who have agreed to partecipate. They deserve our final thanksgiving.
—

—
Obiettivo
Se completeremo questa campagna potremo stampare la prima edizione limitata, spedire il libro ai sostenitori, agli artisti che hanno partecipato al progetto e ai musei che ospitano le immagini di pubblico dominio presenti nel libro. A quel punto, il libro avrà una reale opportunità di essere valutato nel mondo e noi avremo raggiunto il nostro obiettivo.
—
Goal
If we complete this campaign we will be able to print the first limited edition, send the book to bakers, to artists who participated in the project and to museums and collections that host the public domain images presented in the book. At that point, the book will have a real chance of being valued in the world and we will have reached our goal.
—